Cosmetic Dentist in San Tan Valley & Queen Creek, AZ
There are many reasons why adult teeth may need restorative treatment. The most common reason is decay, followed by fractured teeth, and old restorations needing replacement.
Smiling with confidence makes you feel great. A beautiful smile is also an important social and professional asset. Yet there are many people who avoid showing their teeth in public or in photographs because they don't like what they see. If that describes you, then why not start the process of getting the smile you've always wanted with a smile makeover?
A smile makeover goes beyond simply responding to dental problems as they arise. It's a comprehensive smile-rejuvenation plan that's uniquely suited to your own facial features and aesthetic preferences. The results can be quite dramatic — both in terms of how you will look and how you will feel. These are the major steps involved:
Take a look
The makeover process is all about giving you the smile of your dreams. So take a good look at your smile and note what you like and don't like about it. Some questions you can ask yourself are:
Are your teeth as white as you'd like them to be?
Are any teeth chipped, cracked, or worn?
Does your smile have a gummy appearance?
Do your teeth seem too large or small?
Do you like the alignment and spacing of your teeth?
Are you self-conscious about crookedness or gaps?
Cosmetic Dentistry Procedures In San Tan Valley & Queen Creek AZ :
Dental bonding and reshaping
Teeth whitening
Dental veneers
Dental implants
Dental filling
Inlays/Onlays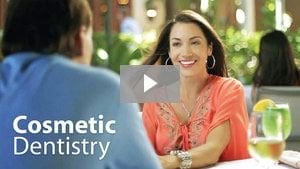 There are lots of decisions to make, but don't worry — dentists are skilled at helping you sort it all out!
Share your thoughts

Communication is an extremely important part of the smile makeover process. At the first makeover consultation, it helps if you describe what you would like to change in as much detail as possible. Bring along pictures of smiles you like, or of how your own smile used to look. Your makeover dentist will have some thoughts to share with you as well because dentists are trained to look at smiles in terms of facial balance.
Make a plan

An important part of planning a smile makeover is a comprehensive dental exam. Cosmetic Dentistry offers an amazing array of lifelike tooth restorations and treatments; but first, any conditions in your mouth that may jeopardize a good result must be taken care of. If your teeth are discolored, for example, the reason must be determined. You may have an underlying dental disease that needs to be treated before whitening your teeth; otherwise, the whitening may not last. Likewise, if you often drink red wine or other beverages that stain, you might do better with porcelain veneers than bleaching treatments.
Try it out

A smile makeover is an investment that is meant to last. That's why many of the procedures performed are irreversible. So if you are contemplating some changes, it's a great idea to try them out before you fully commit to them. There are many ways to preview the results: computer imaging, 3-D models, and even placing temporary restorations on your teeth so you can see what the final results will look and feel like in your own mouth. This also allows a fine-tuning of the makeover plan.
A "trial smile" is a great way to eliminate unknowns in the makeover process. But when it's all done, there's still one thing you may not be prepared for: how great it feels to flash your new smile to the world!
How a Cavity Forms

Babies tend to get cavities on the front teeth, especially if they are given a bottle to sleep with. Even milk contains sugar that can harm teeth. This is referred to as baby bottle tooth decay. Children tend to get cavities on chewing surfaces as well as in-between teeth. Adults can be at risk for both new and recurrent cavities. New cavities tend to form between teeth as well as on the root surfaces. The cavities that form between teeth are typically related to a lack of flossing. Cavities on the root surfaces of teeth generally occur because this area is not covered with enamel and is softer and more prone to cavities. The exposed root may be the result of hard brushing or bone loss related to gum disease. Cavities that reoccur form next to existing restorations such as fillings, crowns, bridges, etc. As restorations get old, the filling material can shrink or wear away, causing the possibility of a small space forming between the tooth and the restoration. This provides a prime area for bacteria to accumulate and breed decay. Click the link to do an experiment with fluoride to see how it helps fight cavities.
Cavities and Restoration Choices
As part of any visit to our office, we check all of your restorations such as crowns, fillings, bridges, veneers, etc. for any sign of decay or old age and we may recommend x-rays so that we can see inside and between your teeth. If we spot any cavities, we will recommend different options for restoring the tooth to full function. If the cavity is in the very early stages, we may decide to keep an eye on it and recommend a home fluoride rinse to help the tooth fight the cavity and possibly prevent the need for a restoration.
Ready for a new smile with our Cosmetic Dentistry treatment?
Then call our San Tan Valley, AZ office at (480) 457-1977 today!
Serving Queen Creek, AZ areas and surroundings.